Company panorama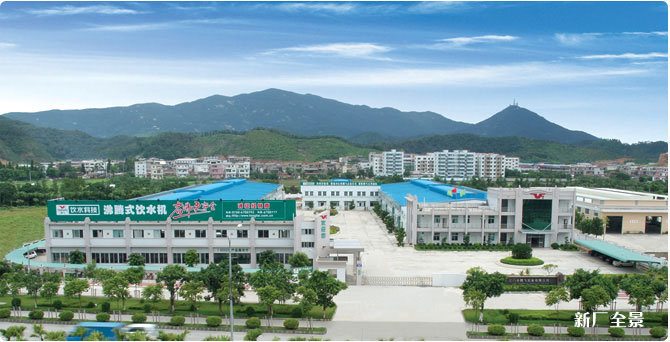 Location :
1. Jiangmen city, which lies in one of the best developed area of China----Pearl River Delta, is the No. 1 hometown for overseas Chinese. Being adjacent to Guangzhou, HK and Macao, it is advantageous in traffic. In addition, the length of highway in Jiangmen is the No. 2 in China. What's more, Xinhuigang (which is Grade 1 Port) is next to Yinzhou Lake and there is full of business chance. Honored as the paradise for ambitious people, it has attracted American Kodak, Japanese Panasonic, British New Leader, Swedish ABB and HK Lijinji.
2. Tengfei is located at the north bank of Yinzhou Lake. Its new factor was founded in September 2005. Possessing an area of 26000
㎡
, its construction area is 12000
㎡
and it has potential development room under the support of the local government.
3. Tengfei has about 200 staffs, including a group of senior technicians and skilled workers. Also, it has advanced equipment for processing of machines and stainless steel armor plates as well as that for electric test and quality control.

Leading Technology:
1. Since the development of boiling water boiler in 1987, Tengfei has been leading in the field of electric water boiler. It has 10 patented technologies. Besides boiling water boiler, boiling water dispenser, coffee dispenser, IC card water boiler for schools and IC card cold drinking dispenser for schools, Tengfei keeps making new products to cater for different requirements from customers. Recently, Tengfei has developed micro-computer high-speed electric water boiler which is intelligently controlled and boiled layer-to-layer. In 2002, Tengfei was honored as Private Technical Enterprise by Guangdong Provincial Science & Technology Bureau. In 2005, it was awarded as delegate of the electric water boiler manufactures and it was responsible for draft of criterion for the electric water boiler.
2. Boiling water boiler and boiling water dispenser have got the national patent. Since its registration 20 years ago, Tengfei has been a high-grade brand of water boiler.
3. Tengfei employs the famous water treatment expert and State Department special allowance expert Mr. Li Zhongqin as the senior technical adviser.

Regularized Management::
1. Tengfei makes management strategies according to stipulation of ISO and it has got the certificate of ISO9001:2000.
2. Products of Tengfei have got certificate of CQC, CCC and QS.

Company Culture:
  Tengfei, founded in 1969, was a collective enterprise previously. It became a joint-stock private enterprise in 1999. Endeavoring to makes scientific products for drinking water, Tengfei focuses on trusty service of sanitary water for the community. At the same time, it advocates FOUR-HEART & FOUR-DILLIGENCE as its essential value view. Targeting at FIVE-STRIVE FOR, Tengfei pays key attention to quality control, services, management and brand establishment. Persisting in active innovation to upgrade the civil industry, Tengfei has been trying its best to build up a stage for continuous development and benefit share for both of the company and its staffs.